New B2B jewellery fair for the fast-growing ASEAN market
Informa Markets Jewellery, the world's biggest jewellery fair organiser and the engine driving the industry's No. 1 B2B jewellery marketplace – Jewellery & Gem WORLD Hong Kong, is bringing its industry-leading in-person product sourcing experience to Thailand with the launch of Jewellery & Gem ASEAN Bangkok (JGAB) in 2023.
Scheduled for 26 – 29 April 2023, the fair is poised to bring jewellery buyers and suppliers together in the most important ruby and sapphire trading centre in the world and one of the sector's leading coloured gemstone and jewellery manufacturing hubs.

JGAB has a focus that is distinct among Informa Markets Jewellery's network of B2B events:
To ensure that attendees will get the most out of their JGAB experience, we are building our signature programme of seminars and networking activities featuring experts, creative leaders and innovators from across the industry. Stay tuned for more updates!
Fair Dates & Opening Hours
Queen Sirikit National Convention Center (QSNCC)


Thailand: Centre of Excellence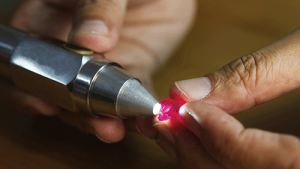 Rich traditions have established Thailand as a world-class gemstone and jewellery manufacturing hub, boasting:
What's more, Bangkok's firm position as the aviation hub of ASEAN also makes it a natural choice for Informa Markets Jewellery's newest show. The regional bloc's high-growth markets, which have a combined population of more than 620 million consumers, are all within four hours of flying time from Bangkok.
ASEAN: An Exciting Future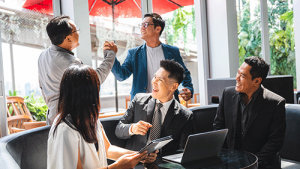 The ASEAN regional bloc consists of the vibrant economies of Brunei Darussalam, Indonesia, Malaysia, the Philippines, Singapore, Thailand and Vietnam, and the promising markets of Cambodia, Laos and Myanmar.
According to a Bain & Company report, the ASEAN region is expected to become the world's fourth-largest economy over the next decade. Within the same period, domestic consumption is estimated to double to US$4 trillion.